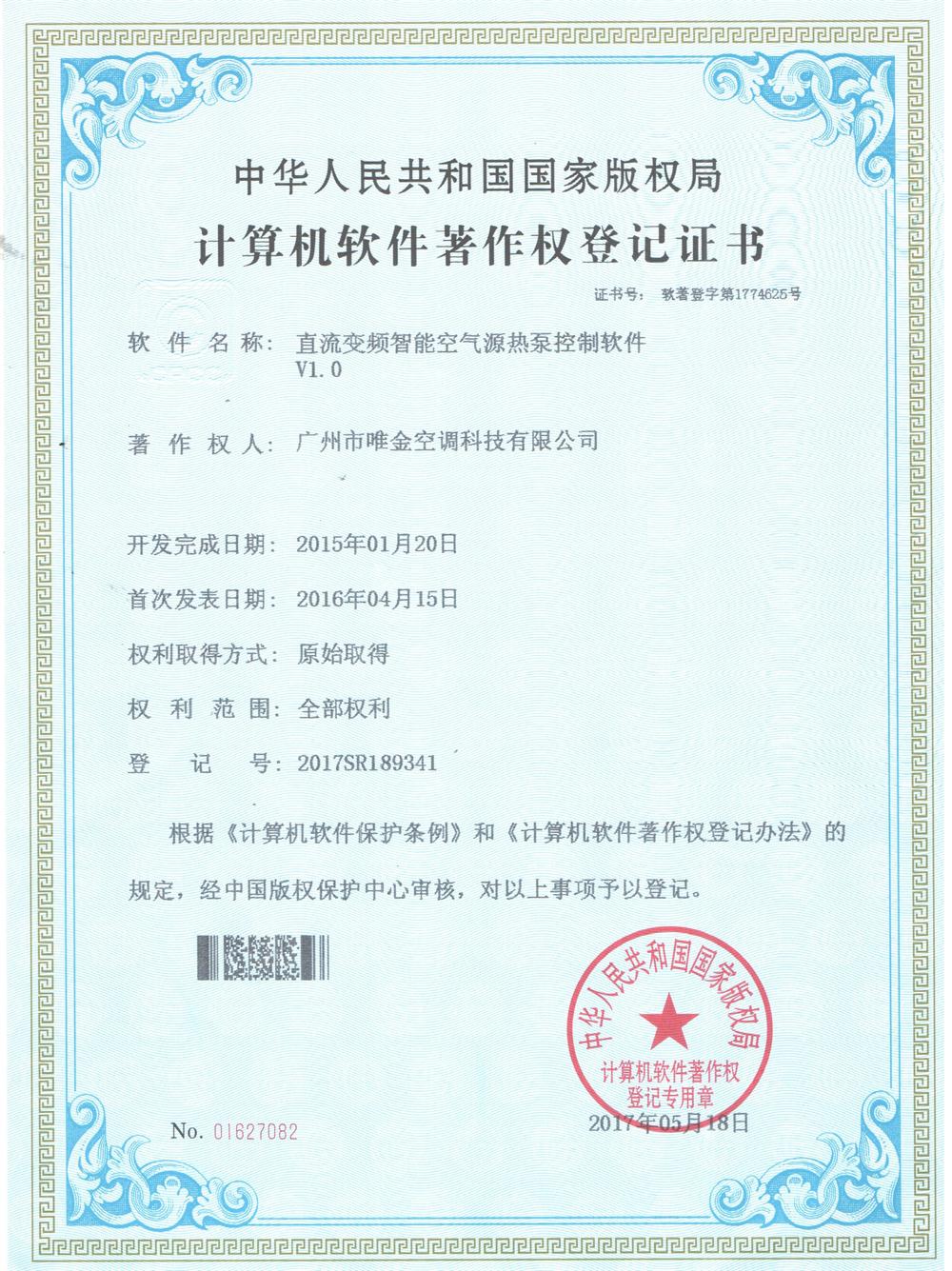 VKIN has applied for DC variable inverter intelligent air source heat pump control software in 2015. This marks that our company has taken a new step in the technical innovation work, and on the basis of the energy management system, the control technology of the single equipment. The company further improved the company's intellectual property protection system, brought into play the company's independent intellectual property rights, promoted technological innovation, and enhanced the company's core competitiveness, and has successfully applied to new products.

Up to now, the company has obtained 8 computer software copyrights, and more than ten copyrights are being filed. In recent years, the company has focused on increasing investment in scientific research and actively carrying out technological innovation work. Through years of efforts, We have always been ahead of our peers in dc frequency conversion technology.These patent achievements have saved the momentum for the company's future development, further enhanced the company's product technology content, enhanced product stability, improved the core competitiveness of the company, and provided strong technical support for the company's redevelopment.

We welcome partners from all walks of life to visit and visit VKIN Enterprises to realize the great plan of manufacturing 2025 smart factory in China. VKIN Enterprise will support your development with the latest technology, the strongest service team and the richest field experience.